The week that was
Normal is great with cancer. This week was an intentional week off work for Judy. She does need down time, but that wasn't the reason she caused it to be a week off. The reason was pursuit of brilliant normality.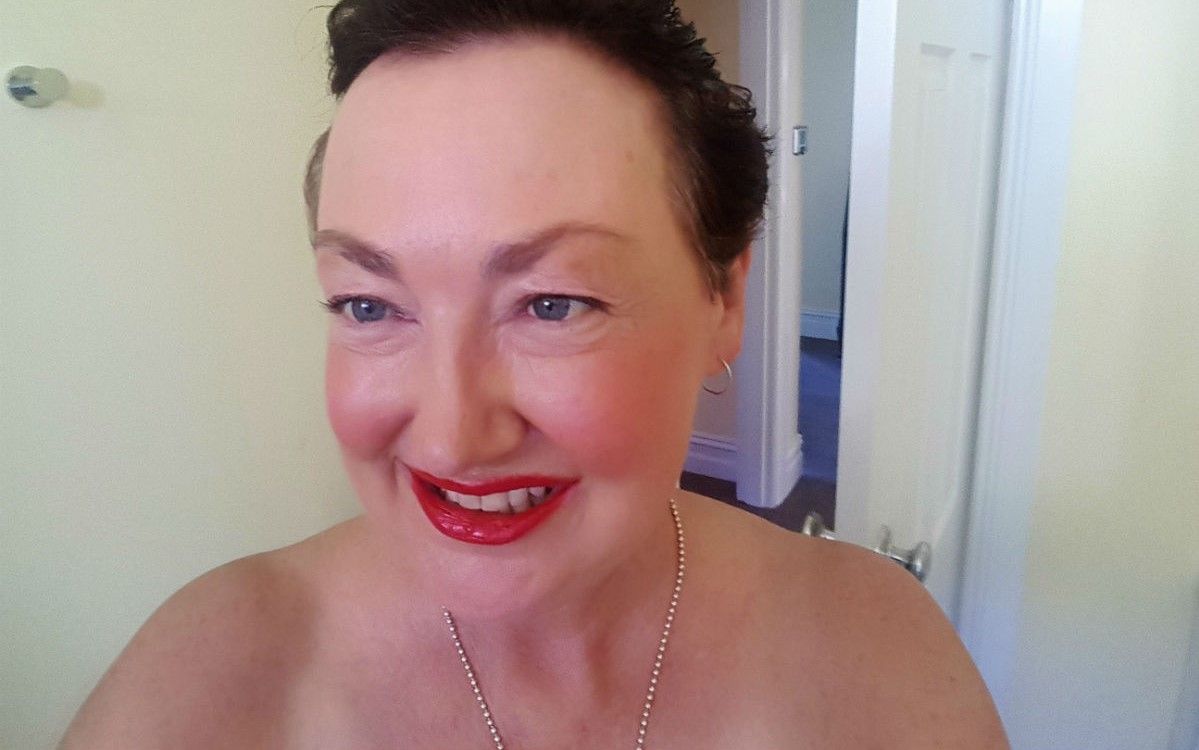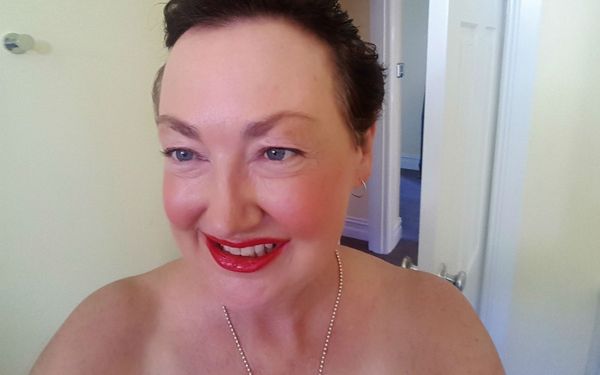 This week was an intentional week off work for Judy. She does need down time, but that wasn't the reason she caused it to be a week off.
This week saw our beautiful twin sons turn twenty one years old, so our Jude wanted to make sure that no stone was left unturned preparing for celebrations.
Ordinarily a week off would make for a relaxed and quiet time, but that's not how Judy rolls. With house preparations for celebrations needing to be to a level where evidence of human habitation in our home would barely be tolerated, it turned out the week was pretty full.
Monday
Judy has been working part time for many years now, well predating cancer 2.0. With cancer taking centre stage though, work has happened when it could. For the first four months there was absolutely none, and when able she returned on light duties, usually Monday and Tuesday of each week.
Monday and Tuesday normally involves her getting up at 6:30 am, but today however, there was a good size sleep in instead.
Replacing work, today's principal task was a blood test to prepare for later in the week on Thursday to see Dr Rob and find out where everything is at.
God love her, she awoke, showered and got dressed up in a brilliant designer jacket and pant outfit in full make up for that blood test. As she entered the pathology department an older gentleman who was leaving was stopped in his tracks: "You look absolutely splendid. What a beautiful pocket on your jacket."
So she was then stabbed a few times in her left arm without result, then our pathologist moved on to stabbing at her right arm. With the fragility of her veins after chemotherapy she so needs a "port".[1]
On this Monday, I got up at 6:30 am on her behalf, and headed off to Sydney on an overnight business trip. Being away, Judy was on cooking duty for the family.
There are some foods I don't like, and tuna casserole is chief among them. Seeing a clear opportunity to have one of the dishes that Judy and our sons love, but ordinarily are denied, Judy naturally had tuna casserole on the menu.
And it was reportedly super yummy.
Post dinner, as usual Judy needed to keep her mouth safe from one side impact of Afinitor the Mighty, which can cause mouth ulcers. Countering this is easy, with a quick floss, brush of tooth and gargle with a medically endorsed home brew steroid-based concoction. Unfortunately, this time she lost her dinner, gagging while brushing her teeth.
That tuna casserole must have been too yummy, as Judy would have become nauseous from eating too much.
Tuesday
Tuesday started with a good size sleep in, then pottering around the house with more preparation for twin twenty ones.
Judy does too much, but does love looking after her boys.
She had canceled a therapy session today, as it would have involved a lot of the day, and despite being a very positive thing ironically would have worn her out mentally.
Self deprecation at its finest, all attention was on her sons.
Wednesday
Judy started the day with a good size sleep in, but that sleep was punctuated by a brief 4 am up-and-about sit-and-scratch session because of the rash caused by Afinitor the Mighty.
Awaking again early afternoon, one of our sons inquired: "Why are you up so early?"
There were two things on the agenda for the day. A brain MRI, then a steak dinner out with our sons to celebrate the actual day of their 21st birthday.
Steak is a staple with young blokes, and a sumptuous dinner out with our young blokes was a lovely way to see in their 21st year. You know you've done well with a meal for them when there is absolutely no desire to view the dessert menu.
Earlier in the day, great thought had been put into the planning, assembly and execution of Judy's outfit to wear for her Magnetic Resonance Imaging scan. (I find myself laughing out loud on the subject of considering MRI outfit choices, but the choice is really important.)
Her outfit was stunning. It was stylish, slinky, and sexy. Catwalk worthy.
And it was absolutely metal free.
An MRI uses super strong magnetic fields and radio frequency pulses to do what it does, so any metal is verboten.
Being metal free, her outfit incorporated no bra (they have tiny metal clips), soft footwear with no studs or staples, no belt, and no jewelery. Her prime aim was to avoid the indignity of needing to change into a bland hospital gown that always seems to necessitate one's arse having to hang out in the breeze.
And, Oh! That outfit! Nailed it! All body hugging soft cloth, coordinated perfectly, with some subtle nipple action. (It was a bit cold.) A triumph of an outfit.
Thursday
A sleep in for Judy today was interrupted by an early appointment at hospital. Just a scheduled Denosumab jab and a catch up with Dr Rob. Appointments are much better in the afternoons, given Judy's necessary capacity these days for a good size sleep in, but foregoing a restorative sleep to see Dr Rob is so worth it.
While she was getting the jab, gorgeous nurse Georgie in Day Oncology called up to Dr Rob in his rooms to see when he could see Judy. Running somewhat behind schedule, which typifies Dr Rob's professional life given the necessary care and attention he bestows on his patients, a visit with him this day would be somewhat delayed (we don't care about that in the slightest, though). So after inquiring back on the phone whether there was any burning reason we needed to see him (we had none), we were set free of hospital to continue our Thursday.
Now, we love The Number. That number is the Cancer Antigen 15-3 blood test result, which is used as a gauge to see how Judy's cancer progresses. And The Number is delivered by Dr Rob. To be dismissed without visit to Dr Rob was a big indication that things were progressing in the best possible way.
But to be denied of a visit that day denied us of probably gloriously positive chit chat, and ultimately denied us of knowing what The Number was.
But we certainly did not want Dr Rob to be diverted from those in need to satisfy our curiosity. It would seem to me that no visit with Dr Rob meant that he was even happier than we were that day with The Number.
Gorgeous nurse Georgie to the rescue, though. She accessed the pathology results and printed out a brilliant new Number of 49 (a few weeks ago 63).
God bless Afinitor the Mighty and Aromasin the Amazing.
Friday
This day would have been a good size sleep in, but Judy actually didn't need it. The alarm was set for 11:20, but she awoke bright and sparky with a smile on her dial, waking herself hours before needed.
I can't tell you how wonderful a radiant morning smile like that is.
For Judy, the alarm today was lunch with the girls, Alana and Yana. And this turned out great. They laughed. They commented how brilliant Judy was looking. They debriefed The Bachelorette (a TV show, and not taking undies off a literal bachelor chick...) And generally had a great time talking a lot about life in general.
Later, when I got home that evening I decided a bit of impromptu plumbing was in order, as a couple of days earlier I had noticed that Judy's bathroom sink was draining slowly.
I don't know if you remember that episode of the TV show Modern Family where Phil and Claire Dunphy made their girls unclog their own shower drain. There was much gagging while pulling hair and soap scum out of the drain hole in their shower, along with comments like "I'm going to be sick".
Well, impromptu plumbing this evening in Judy's bathroom sink made that episode look tame. I disassembled the drain, and pulled some indescribable black gunk from within. Gagged, then went in for indescribable round two. Gagged, then continued unclogging. And gagged repeatedly more.
"You said you spewed up your tuna casserole dinner, but you didn't tell me where you spewed it up..."
"Well you know now!"
Saturday
After a good size sleep in, Judy set out alone shopping for birthday cake, and party affairs. She visited Chemist Warehouse, David Jones, Kikki K, Kitchenette, Brumby's bakery (for a party pie). Then she called me to rescue her because she was feeling super woozy.
"Thank you for calling me. Thank you, my beautiful darling."
Thankfully Judy has learned from all of us getting growly to admit when enough is enough, and that she needs our help.
Sunday
This was the second day of the week with no sleep in, but hey, Judy was excited to continue celebrating our boys' 21st birthday.
Today was a party with family to celebrate. And it was a good day.
Our Judy had a brilliant idea to have this BBQ catered with a chef. I'm perfectly capable of cooking a great BBQ, but it was far more sensible with so many guests that we focused on tending to the small needs like drinks and small talk, not the large catering needs and more. We don't want Judy running around for anything, so hats off to her on this special occasion.
Our wonderful catering bloke, Fraser from Devour It, cooked and served and cleaned a wonderful affair.
Actually it was a great day.
One of Judy's friends is also suffering cancer, and her oncologist remarked at one stage that "boring is good". The intent I understand, in that if nothing is happening then that is good news.
And for our week that was, while nothing medically bad was happening, I wouldn't call it boring. There were exciting birthdays and social events, and yes it was punctuated with the occasional spew, but I'd describe our week as not "boring is good", but that "normal is good".
Normal is, in fact, great.
---
I've mentioned a "port" in a previous post. Basically it's an implant in your chest that is plumbed into a vein, and prevents the need for injections and cannulation in veins in your arm. ↩︎