Princess drives a fast bargain
Originally our trip to Europe was going to span almost the entire month of June. Curtailed by cancer, we grabbed everything we could.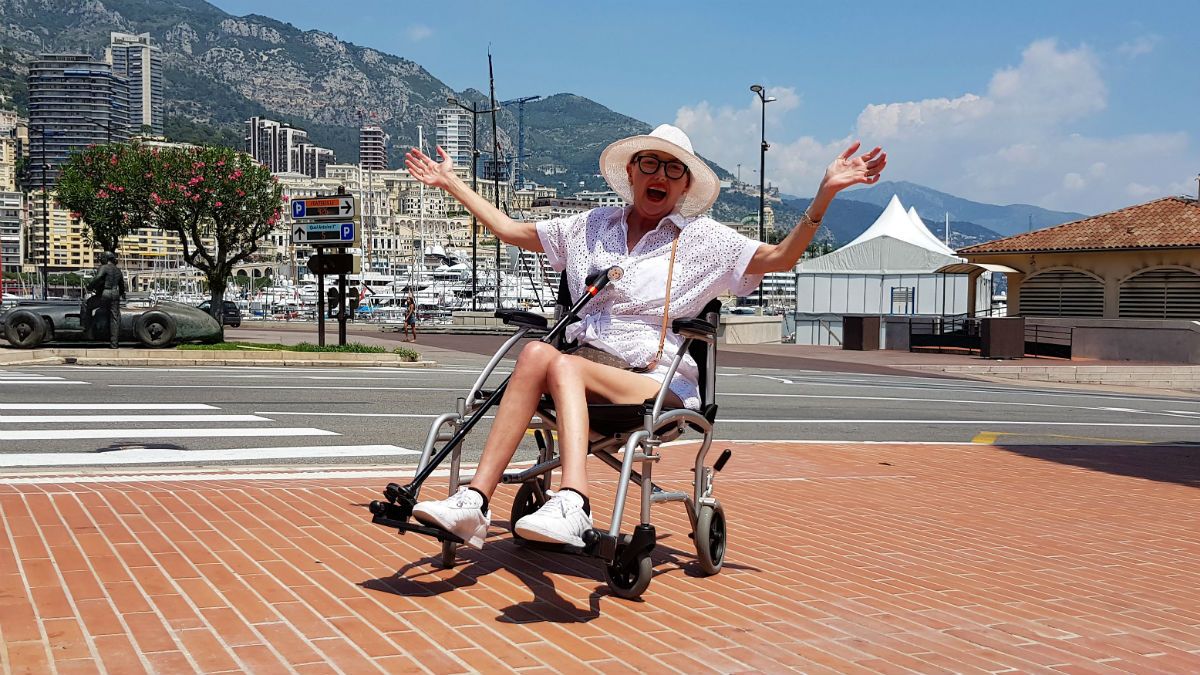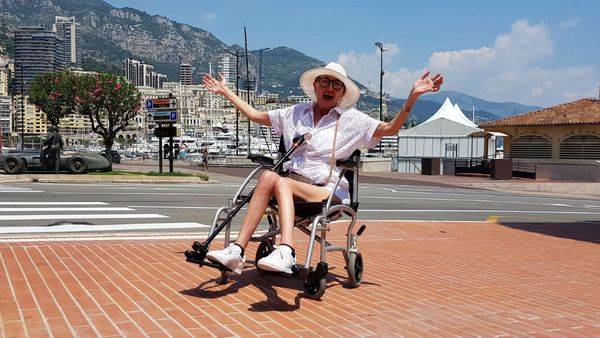 Originally our trip to Europe was going to span almost the entire month of June.
There was going to be Rome for a week with just the two of us, then Lake Como for a week with mum and dad, plus a few days in Switzerland doing the Glacier Express (the world's slowest express train through magnificent mountainous countryside), and then princess and I were going to take off road tripping in southern France to eat as much croissant, foie gras, confiture, fromage and gateau as we could get our hands on.
But a mere couple of months before departure, cancer reminded us that it was still very much there, with decreased mobility for Judy ending up with me needing to be there for her twenty four by seven, wheelchair purchased, and plenty of chemotherapy. It started casting doubt on our lengthy agenda. In fact, it started to cast doubt on any trip at all.
Looking forward to big adventures is so important for Judy. In her own words, "Things to look forward to keep me going."
Mobility was somewhat an issue, as many beautiful parts of Europe are not wheelchair friendly. Of far higher importance, treatment frequency at the moment incorporates two types of chemotherapy both administered weekly, one sort injected into her beautiful brain, the other intravenously into her arm. And of paramount importance, we didn't want to wear her out.
Fighting cancer is a balance of good doctoring, quality drugs, and giving both of the aforementioned the best chance of doing their thing. Your body directs energy to repairing things, aided by doctoring, so wearing it out gadding about, especially on a long and challenging trip like Europe can rob it of opportunity to do so.
So of the plan formed almost a year ago, Rome for a week was quickly dispensed with.
I would have liked to have seen Rome with Judy. She'd been there before, many years ago while doing Italy at young folk pace with a couple of friends, but that's not the same as lingering for a while with someone that you want to gaze lovingly at, and be gifted with shared experience. Having not been to Rome myself, I have absolutely no idea what I've missed, so whatever. I know I'd definitely prefer not to find out what I was missing out on, than cause Judy any health grief at all.
Then even closer to departure, Judy's cancer started to attack more and more bits, so some quality radiotherapy zapping to her pelvis and lower spine were employed to head nasties off at the pass. On the back of that it was suggested that the agenda should be cut even further, or possibly even have the entire trip shelved until Judy was a little better.
Judy's face became increasingly dismayed, especially at the thought of cutting out southern France. Seemingly the month of June was collapsing into just one week at Lake Como, or nothing at all, and this caused long and silent moments of obvious distress.
"I don't know whether we'll even get another chance, baby."
- Judy
So against the odds, having been to Lake Como, when we finally rolled into Monaco in our rented Alfa Romeo Stelvio at the start of the French leg of our trip, the look on Judy's face was priceless.
Both she and I were not at all interested in seeing the palace, or going to the casino, or visiting the museum. To be culturally brash, fuck those. Rather the Bucket List draw was to experience a location that is an icon on the Formula One motor car racing calendar.
Our crawl of this country/city/principality/town (literally a crawl, in a perpetual traffic jam) was wonderful. It was slow enough to miss nothing, and while others may have been seriously frustrated, we were equally enthralled.
We did Portier corner. We did the the tunnel. We did the Nouvelle chicane. We did the Avenue du Port past all the swanky yachts and the Piscine. We did La Rascasse. We did the start/finish straight. We did the drive up the hill to Beau Rivage. We did as much as we could get to... It was quite possibly a record for the slowest lap time ever.
After an hour or so of kissing apexes at 10 km/h, we parked to grab some lunch (in a parking garage off Avenue du Port that was almost too narrow for the Alfa Romeo urban 4WD beast to get in to). On exiting the garage on foot and little wheels, we passed a life-sized statue of Juan Manuel Fangio, racing legend, who had his first ever Formula One win in Monaco. He was stood in bronze proudly beside an equally bronzed Mercedes-Benz W196 Silver Arrow. Fangio wouldn't have cared for the car, given he always sought out the fastest and best car, and didn't give a damn about constructor. But we thought the sight of both was brilliant.
There were remnants of racing still being packed away in places, given the race had been run not that long ago, including the last remaining bits of grandstands, and the portable building where Prince Albert II and his Princess award the trophy to the race winner. This year it was agreeably Daniel Ricciardo, a fellow Aussie.
Quickly we found a lovely pizzeria, where we could just sit and watch the world go by.
A wonderful pastime.
To sit together and soak in life.
After much time nibbling and lingering and chatting and watching and soaking, the loo beckoned.
Clearly designed to match the parking garage our Stelvio had been squeezed into, this toilet cubicle was the smallest known to man. There was much shuffling, positioning, re-shuffling, posturing, squirming and almost greasing until finally successful in cramming us both in so I could help. Business transacted, amazingly to reverse the manoeuvres failed, and the penultimate move accidentally resulted in the self-closing door closing firmly on Judy's fingers. Ouch. Tears. Pout.
"Now you're going to have to give me retail therapy."
- Judy
(I have seen the inside of more ladies' loos than ever before in the last three months – guys, there's nothing mysterious, just less smell usually, no urinals, and no piss on the seats. Usually.)
Judy quickly established the retail therapy penalty for the accidental hand smash misdemeanour at two bandannas and a pair of sunglasses.
Leaving Monaco, and celebrating liberating the Stelvio sans scratch, there was a fist bump to also celebrate ticking that visit to this amazing principality off the list. I cringed in the moment, "That was the hand that got slammed in the door, wasn't it?" "Yep...", came the curt reply.
Shit. More shopping.
Back at our spa resort in Èze, it was a wonderful and warm evening, so I suggested a dip in the pool to relax the end of the day. Dipping a foot, the water was a bit cold, being early summer, so I slowly led Judy to the waters edge, not wanting to rush her in. With her feeling the water, "In a minute", she said, and she made a move to sit at the edge on the tiles. I gently lowered her, until the jarring sound of skinny un-padded Judy-bum bone hitting coping was heard with a yelp.
Christ. What'll that cost me?
From there, France continued at a leisurely sightseeing, breakfasting and shopping pace to Aix en Provence, to Roussillon, then Avignon.
There was shopping to atone, shopping to enjoy, and shopping just because. Most of the shopping was concentrated on a chain called Zara on a crawl that had begun in Zurich earlier and continued from city to city through France, chasing decreasing stock levels as a result of a flash 40% off sale of things initially passed up in Switzerland, yet were needed and vanishing as each store approached. Damn sale. We would gladly have paid full price to get our hands on what we'd wanted.
Finally, we drove to Nice on Sunday, towards the last legs of the trip jetting to Doha, Qatar, to overnight, and then on to home.
On our way to the airport we passed a road sign indicating the exit to take to get to the next Formula One race, which had caught up to us nearby at Marseille.
It was bloody tempting to take that exit, and skip reality for a while longer.